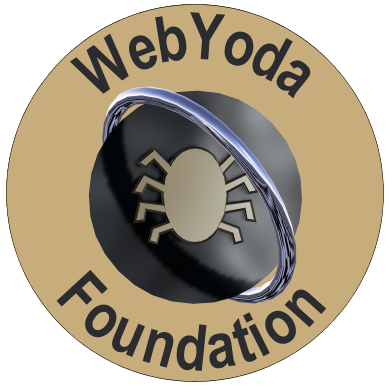 About The Foundation
The WebYoda Foundation was developed in 1997 by WebYoda, Inc., the parent company of
WOW Academy
, as a means to make webmaster training as affordable and as accessible as possible for all aspiring webmaster students. The methods listed below detail the different ways the WebYoda Foundation has reached out to help make this dream a reality. Are you interesting in helping make a difference? Please use the "Donate" button above. Donations in any amount are much appreciated.
Student Loans
This is done in part by offering low-interest, in-house loans through WOW Academy for students who want to take webmaster training courses but cannot pay for their courses up front.
Special Needs Discounts
The Foundation has also provided partial payment for courses and certification exams to students in need. In this time of economic uncertainty, the WebYoda Foundation aims to do what it can to help provide skills for deserving students that will help them become successfully employed in a growing field.
Free Courses for Military Veterans
The WebYoda Foundation covers all the costs of courses for military veterans, providing that the student purchases exams. The Florida State Approving Agency has also approved WebYoda certifications for 100% reimbursement of exam costs for military veterans.
Grants To Provide Free Inner City Training
In 2011 the Philadelphia School District was unable to acquire the funding to continue using WOW Academy training materials due to budget restrictions within the inner city school system. With the help of the WebYoda Foundation, WOW Academy was able to offer free webmaster training course materials to the inner city schools in the School District of Philadelphia, Pennsylvania.
Grants To Build Free Courses
The WebYoda Foundation provided funding for the creation of free video webmaster training products through a partnership with
WebDesignTrainingSchool.com
. The initial class was a free WordPress tutorial for beginners. The WebYoda Foundation is actively supporting this cause to create more free classes.